RIP LESS. TRAIN MORE. GUARANTEED.
SandBar and BarButter are an unstoppable team. When used correctly, we guarantee that you'll rip less severely and less frequently. But if for some reason it doesn't work for you, hit us up and we'll make it right.
One Year SandBar Warranty
Each SandBar is designed and manufactured to last a LONG TIME when used appropriately. If it doesn't last at least one year, send it back and we'll fix it.

More effective than a pumice stone or file
Cost effective - No parts/components to replace
Safer than razor blades, scissors or pocket knife
More durable than competing products
Proudly made here in the USA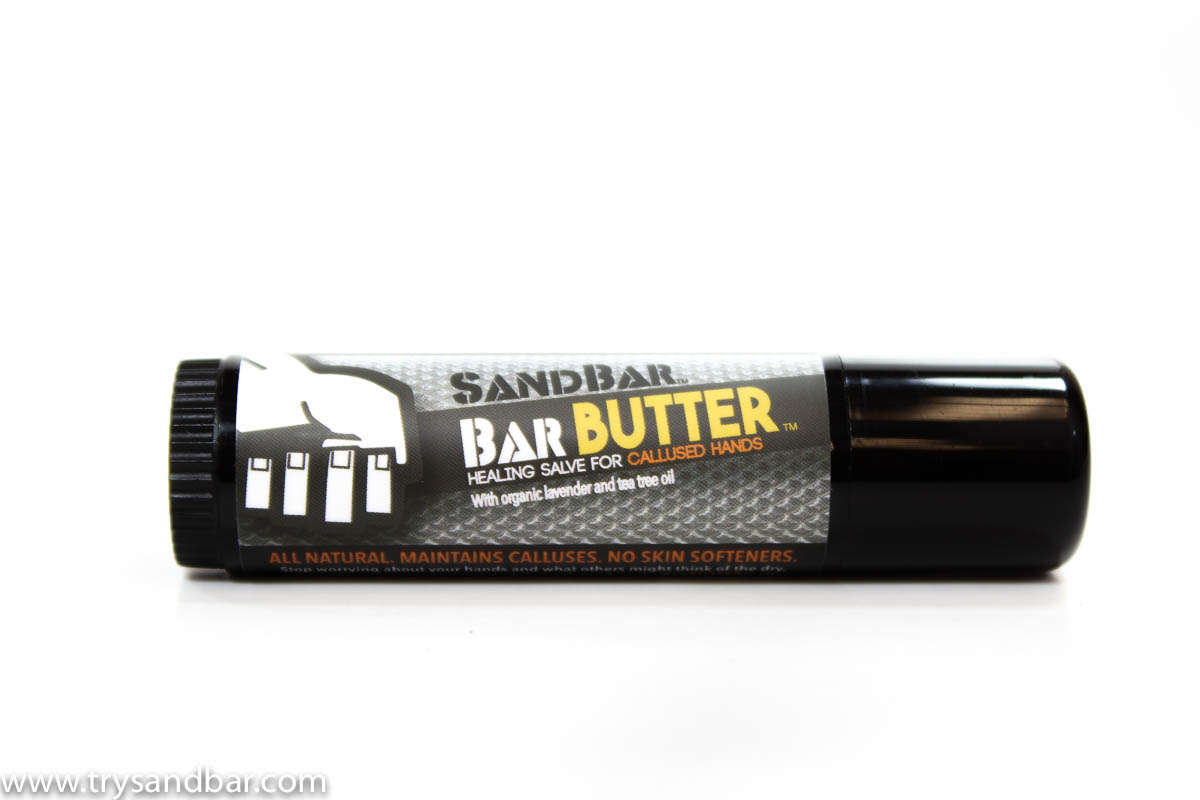 Organic Lavender and Tea Tree oil
Naturally antiseptic (kills germs)
No skin softeners
Hand made in small batches
Ingredients: Organic shea butter, organic beeswax, Moringa Oleifera seed oil, fractionated coconut oil, arrowroot flour, organic essential oil blend (lavender and tea tree)